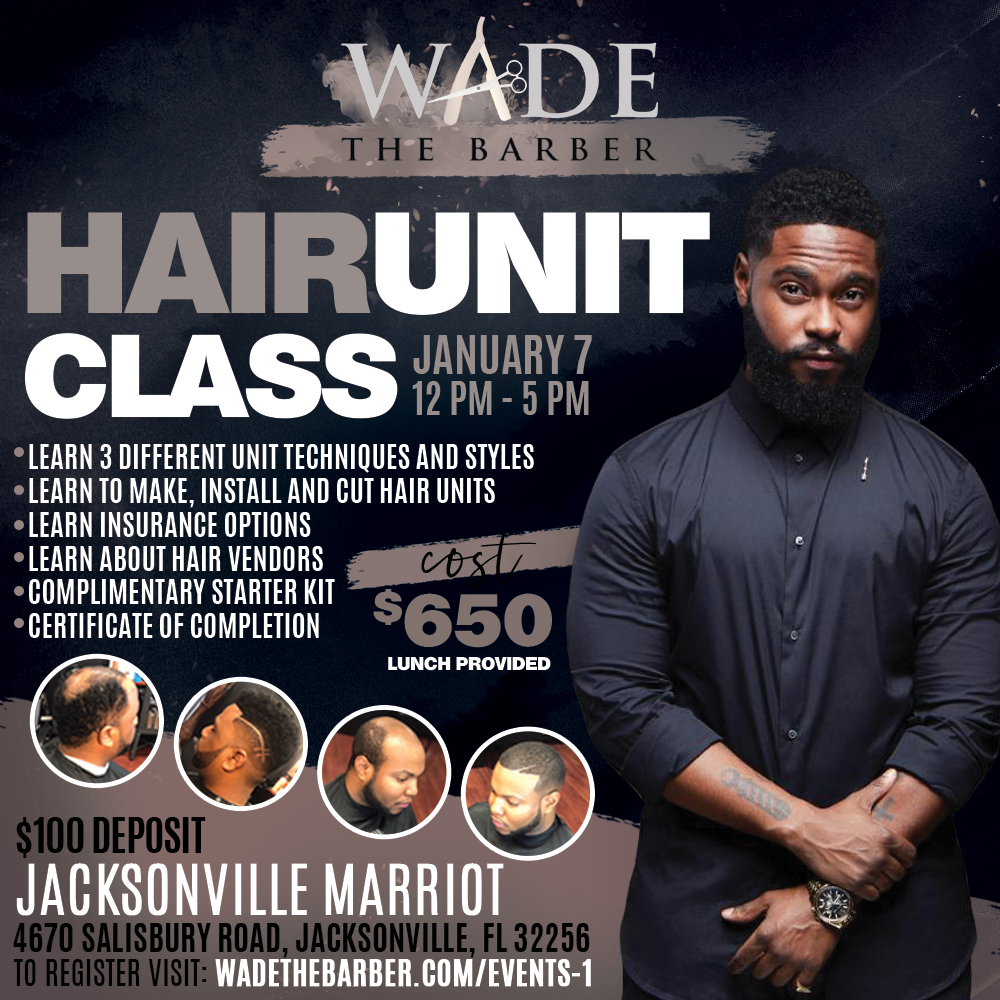 Custom Unit Hair Class - $650
Thank you for your interest in being a part of Wade's next Custom Hair Unit class. Participants will learn how to make, install, and cut units; learn about insurance coverage and hair vendors; and receive a certificate of completion. We are now accepting RSVP's for our next class in Maryland.
Please CLICK HERE for any further questions in regards to the class.
Date: Monday, January 7th, 2019
Time: 12:00 a.m.–5:00 p.m.
Location: 4670 Salisbury Rd, Jacksonville, FL 32256
Cost: $650
Nonrefundable deposit: $100
RSVP: Please pay the deposit to RSVP. The remaining balance is due at the class (We accept cash and all major credit cards. No checks!)
We are excited to meet you and hope to see you soon!